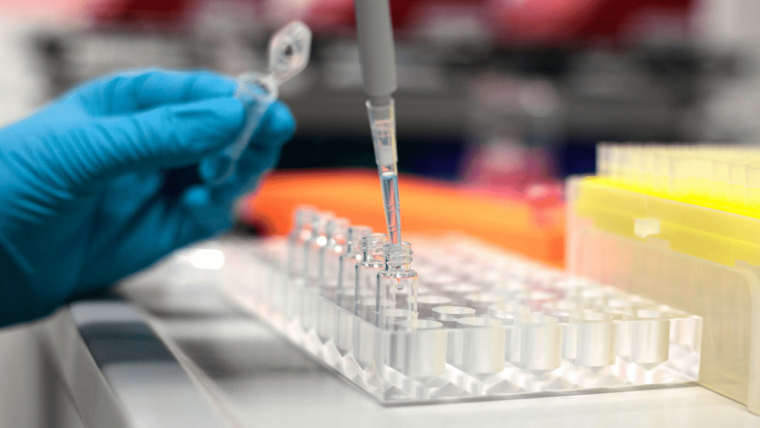 SmartDyeLivery Receives Phase I Clinical Trial Approval
First use by humans of nanocarriers with targeted drug delivery to the liver
The Federal Institute for Drugs and Medical Devices (BfArM) has approved SmartDyeLivery GmbH's entry into the clinical phase after reviewing the content of the application. Thus, for the first time, nanotransporters that are being developed for a specific therapy of septic liver failure can be tested on healthy subjects in a clinical setting.
The SmartDyeLivery team has thus reached an important milestone. managing director Dr. Marc Lehmann is enthusiastic: "We are very pleased to have received the official go-ahead for the clinical study. After years of development work, we have now come a big step closer to providing a specific therapy option for the treatment of septic cholestasis." In July 2022, the Jena-based company successfully completed the preclinical tests for the development of the nanocarriers functionalized for the targeted delivery of active substances into the liver. The positive result of these tests is one of many prerequisites for submitting an application for the conduct of human studies to the competent higher federal authority. Furthermore, for example, the production of the nanocarriers was transferred to a Good Manufacturing Practice (GMP) environment. GMP (in English "Good Manufacturing Practice") is a quality assurance principle that aims to ensure consistent quality standards in the production and testing of medicinal products or active ingredients. On the long road that has to be taken before a new drug is approved, not only the development successes but also the long-term support from the investors gives the team constant new motivation.
SmartDyeLivery's first development aims to be able to specifically treat patients with septic liver failure (cholestasis). This complication in the course of sepsis is associated with an extremely high mortality rate of over 90%.
The initial application study is being carried out on healthy volunteers with the aim of confirming the tolerability and safety of the nanocarriers.
SmartDyeLivery GmbH
SmartDyeLivery GmbH from Jena is developing a universal platform technology based on functionalized nanocarriers, with which active ingredients or other cargo can be transported to the desired site of action. The aim is to provide new treatment options for diseases that have been difficult or impossible to treat up to now. The innovative, patent-protected technology can also be used for diagnostic or theranostic applications.
For more information visit www.smartdyelivery.deExternal link