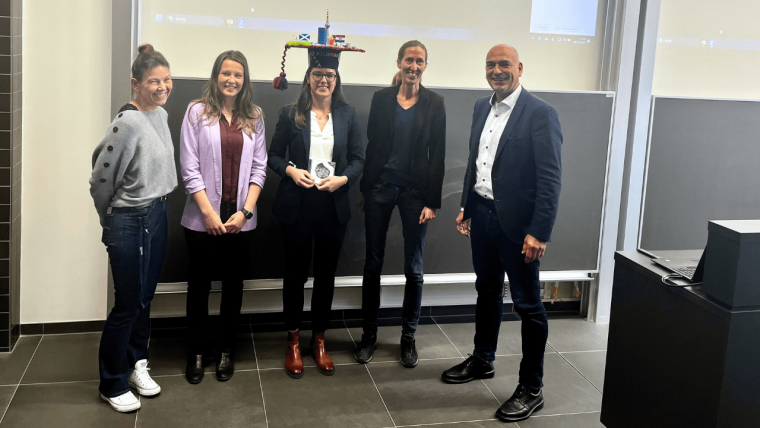 PhD defence by Jana Ines Solomun
Congratulations toJana Ines Solomun on a successful doctorate defence!
PhD defence by Jana Solomun
On 8th November 2023, Ms. Jana Ines Solomun successully defended her dissertation on the topic: "Design and optimization of cationic hydrophobic polymer-based delivery systems for nucleic acids".
Our best wishes to Dr. Solomun!